Find Southpark House
Location Map and Directions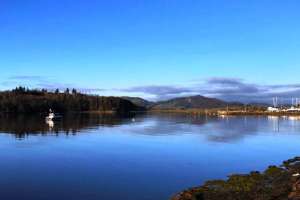 Southpark House (DG1 1FA) is situated in the South West of Scotland, on the edge of Locharbriggs, but still within the (30 mph) burgh of Dumfries.
Driving up from the South (M6) come off at Junction 45… or …even easier the very next junction which is a slip road off M74 taking the A75 towards Dumfries/ Stranraer…..after 23 miles adjacent to the Shell garage …take 2nd (right) exit at 1st roundabout… 2nd (straight through) exit at 2nd roundabout….staying on the by-pass….. 3rd exit ( right) at third roundabout taking A701 northbound towards Glasgow/ Edinburgh… after 2 miles passing Skoda/ Toyota VW Garages on the left, turn first left into .. Quarry Road…go all the way to the end, we are last house on left….with big white gates and railings … which will be floodlight after dark …..easy…
Driving down from the North (M74) come off at Junction 15 and take A701 (right) towards Dumfries. drive for about 14 miles. On entering Dumfries, pass the car garages on both sides (Arnold Clark etc) ……and as you go down the hill a few metres turn right into Quarry Road…drive all the way to the end, we are last house on left with big white gates and railings ….and floodlighting after dark …… easy…
In our picturesque region, there is a great variety of historical attractions to visit, most within a very short distance, including Caerlaverock Castle – "A Maxwell stronghold "believe it or not" …..during the 13th century".
There is enough to keep even the most energetic of visitors busy during their stay at Southpark. For those who are more activity minded there is an excellent variety of sports and leisure facilities in the town and outlying areas nearby.
We also have a family history visitors shop for people tracing their family roots.. if you think your ancestors were possibly rich!!!
We do try to keep up with a good supply of brochures which are kept up to date with local events. If you have a particular interest, please let us know and we will do our best to obtain information for you prior to your visit.[/box]